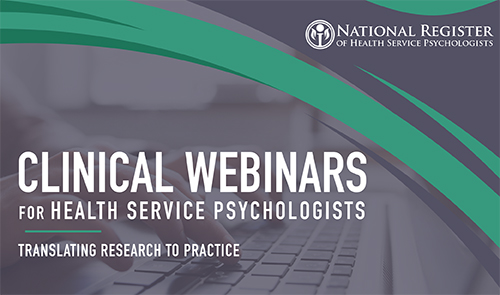 Discounted Registration for WPA Members to Treating Children of Divorce Webinar
On September 18 at 12:00–1:00 p.m. MT, Dr. Scroppo will present the webinar Treating the Child of Divorced or Separated Parents—Ethical, Legal, and Risk Management Considerations as part of the National Register's Clinical Webinar Series. This webinar will examine basic legal and risk management strategies to successfully and safely treat these at-risk children. Find out more.
WPA members receive $10 off registration with the code WPA10. Click here to reserve your spot.