Wyoming Psychological Association Fall 2023 Conference
Saturday, Nov 4, 2023 - Sunday, Nov 5, 2023
Please join us for the Wyoming Psychological Association Fall Conference 2023 at Little America, Cheyenne, Wyoming!
Please use the code AUT2023 for a $50 early bird discount!
All COVID-related guidelines from the State of Wyoming and the Wyoming Department of Health will be followed.  These guidelines include social distancing guidelines, mask use, and food handling requirements.
Each day starts at 8am with breakfast.
The sessions begin at 9am.
There will be frequent breaks (food/snacks).
Ten (10) hours of CEUs will be awarded for successful attendance/completion of all Saturday and Sunday presentation requirements (Certificates will be available at the conclusion of the workshop via email). 
Poster session will be held on Saturday evening.
Masters and Doctoral Level related fields are welcome to attend whether or not they are currently involved with WPA.
Presenters/panelists and students are free but must register to attend. Please use the appropriate registration option below.   
Brad Strawn, PhD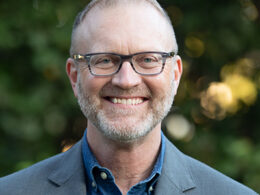 On the Integration of and Spirituality and Psychology: Cultural Considerations when Working with Diverse Spiritual Populations
Once marginalized in the field of psychotherapy, spirituality and religion have now become established ethical considerations in clinical research and practice. This workshop will offer clinical guidance for addressing spiritual/religious issues in the practice of therapy/counseling with an emphasis on the contextualization of client and therapist/counselor.
Gather both baseline and in-depth understandings of how spirituality and religion play a part in a client's mental health. Discover how these fields integrate, and how to work more effectively with specific client presentations, gaining cultural competence and broadening your depth of practice. Whether in academia, assessment, or therapy, these clinical insights will broaden the strength of clinical insights.
Please feel free to direct any questions to the President of WPA shaina@smithpsychological.com and please pass this invitation along to any masters or doctoral level clinicians you have contact with whether or not they are currently involved with the WPA! Students are free to attend, and always welcome!
SCHEDULE:
Saturday November 4:
8-9am: Breakfast
9-12pm: Brad Strawn (https://www.fuller.edu/faculty/brad-d-strawn/)
12pm: Lunch and Business Meeting
1-4pm: Brad Strawn
5pm: Poster session and networking
Sunday November 5:
8am: Breakfast and WPA exec meeting
9-12pm: Bryan Mickelson
---
The Little America room block for the conference can be accessed here. Click the "Go To Next Step" on the bottom of the screen to edit the dates you want to check in and check out.
Event Location
Little America
2800 West Lincolnway
Cheyenne, WY, 82001
Event Fees
Member - Onsite Two Days
$ 320.00
Non-Member - Onsite Two Days
$ 360.00
Member - Onsite - Saturday
$ 220.00
Member - Onsite - Sunday
$ 120.00
Non-Member - Onsite Saturday
$ 250.00
Non-Member - Onsite Sunday
$ 140.00
Presenter/Participant/Panelist
FREE
Member - Offsite/Zoom Attendance Two Days
$ 245.00
Non-Member - Offsite/Zoom Attendance Two Days
$ 285.00
Member - Offsite/Zoom Attendance Saturday
$ 145.00
Member - Offsite/Zoom Attendance Sunday
$ 45.00
Non-Member - Offsite/Zoom Attendance Saturday
$ 175.00
Non-Member - Offsite/Zoom Attendance Sunday
$ 65.00